welcome to
Green Gold
Green gold company is known for leading the production of food crops and extraction of olive oil and this is a result to the high care and dedication from all our various specialists to the gold standards of the industry beginning from the quality of the seeds until reaching the packaging so we can finally achieve the terms of general wellness of our customer and the exceptional tastes that we are known for.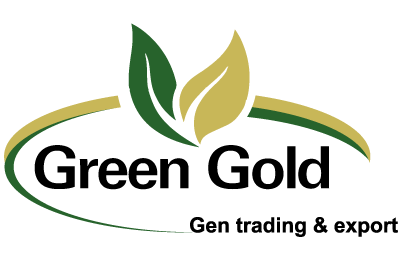 Since 1950
About Green Gold
We have been working in food production since 1950 through a family company that produces and packages the olives and the special olive oil. We have exported these products to more than 20 countries around the world like (Arabian Gulf States – Europe – USA – Canada).
our company gained a good reputation in the foreign markets as a result of the distinguished product and high quality, then we opened Green Gold Company in Egypt in 2017, and our work was limited to exporting all kinds of Egyptian olives only to more than a country around the world And we have now expanded the cultivation of vegetables in Egypt to produce all kinds of pickles and frozen vegetables and we are following the process from the seeds until reaching to the packaging to provide the highest standards of quality and high taste from Egyptian products.
What is Green Gold company?
Green gold is a company that exports Arabic food around the world. Green gold has been founded and established since (2017) in Egypt. We strive to be the one of the top exporters in Egypt and we been growing steadily every day. 
We are at green gold company we export the best of Middle east & Halal Products by Providing the most competitive prices and quality to satisfy our clients.
Widely operational company that we deals with:
– Trading and export of Halal goods such as olives, olive oil, tomato paste and different types of pickles and even more products.
Why choose us?
We ensure our customers that our services revolve around their satisfaction and general wellness through our high quality products that provide them the luxury of a VIP.
we won't serve customers with attitude of " because this is our job " we will make sure customers will feel comfortable with us if they require our assistance we will provide them with the best support they can find
How to contact us?
If you have any doubts, suggestions, comments about us, our products or our site do not hesitate to contact us! We can be contacted through info@trdgg.com / +201123663311 we'll get back to you within 24 hours 
Opening Hours: 
Saturday – Thursday 
Friday    Holiday
Our Vision
we seek to put a new development approach for the vision that green gold company to have the largest share of the volume of middle eastern exports of vegetables, pickles, and olive oil.
Our Mission
Our mission is to consistently deliver the very best food products, services, and values to our customers, and here in green gold that is exactly what we desire to achieve, to please our clients with a high-quality service that maintains our great reputation. We also strive to make each job-and workplace- as rewarding as possible.
Our Values
Green gold has the potential to provide world-class global trade and export services. But this is not only what distinguishes us. Green gold strives to use a vigilant approach to ensure that our export services are developed to match the dynamic changes in customer needs. Moreover, we value our customers' feedback which will enable us to provide an unparalleled range of export services.
Visit Us
The 5th settlement, north 90th street,
behind metro market, mega mall, new Cairo, Egypt
Email Us
info@ggtrd.com
sales@ggtrd.com